Aditum Investment Management Limited is an independent and privately-owned asset management company with a Category 3C license to service professional clients only, is established in the DIFC and regulated by the DFSA.
Established in 2018, Aditum aims to become a leading investment management organisation by offering GCC investors a range of global asset management solutions, predominantly alternative, through investment funds, separately managed accounts and structured products, both managed in-house and with globally renowned investment partners. Aditum focuses predominantly on absolute returns while all the time providing an outstanding service to its clients. As an investment boutique, it takes pride in attracting and retaining talented members of staff across all functions.
The company will continue to meet the emerging needs of its clients who are seeking increased diversification (and who have a bias towards income generating products); it will seek to build investment capabilities that predominantly offer clients access to lower correlated asset classes, balancing risk, return and volatility.
Aditum believes that the combination of strong leadership, highly experienced industry specialists and unique investment opportunities makes it an appealing alternative solution to traditional asset managers.
The Senior Management Team has extensive experience in tailoring investment products and vehicles for regional clients and are well versed, across jurisdictions, in fund structure set up, operations and management and governance with clearly defined investment objectives and policies.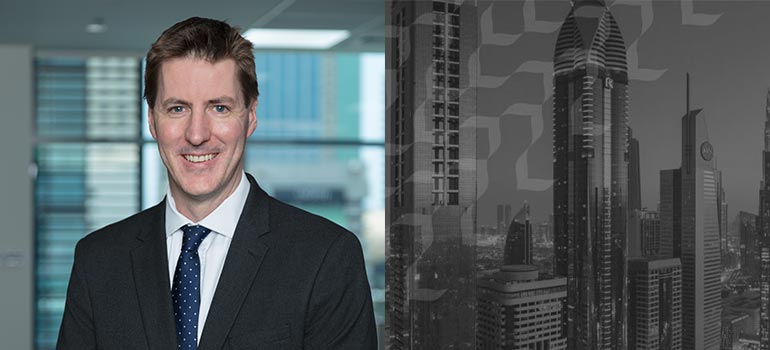 David Marshall joined Aditum Investment Management Limited in December 2018. He has more than two decades of experience in financial services, spending nearly 10 years with Old Mutual and approximately 12 years with Emirates NBD where he held a number of senior management positions including SEO of Emirates NBD Asset Management and General Manager, Products and Advisory for Emirates NBD Bank Wealth Management.
Additionally, Mr. Marshall was Head of Products at Rasmala Investment Bank Limited for 18 months from April 2017. He has extensive experience of structuring conventional and Islamic financial products in a wide range of jurisdictions.
Mr. Marshall also holds a BA from the University of London.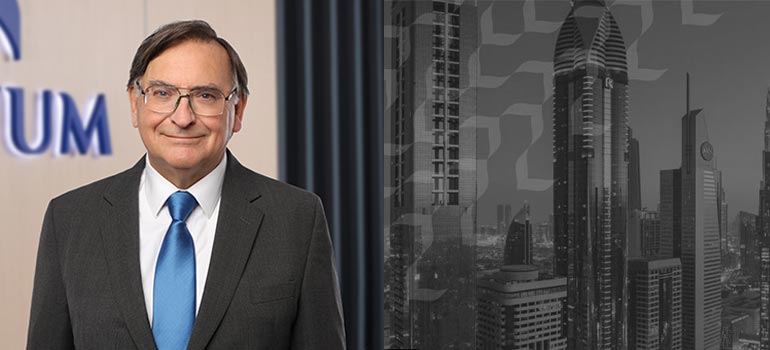 Bruce Armstrong has over four decades of experience in the investment banking and financial services industry, with extensive direct experience in the Middle East. Occupying numerous positions with several finance houses, he is a Fellow of the Institute of Chartered Accountants, a member of the Institute of Directors, an Associate of the Institute of Bankers and previously Chairman of Ivobank and Chief Financial Officer of Nymex Europe Limited.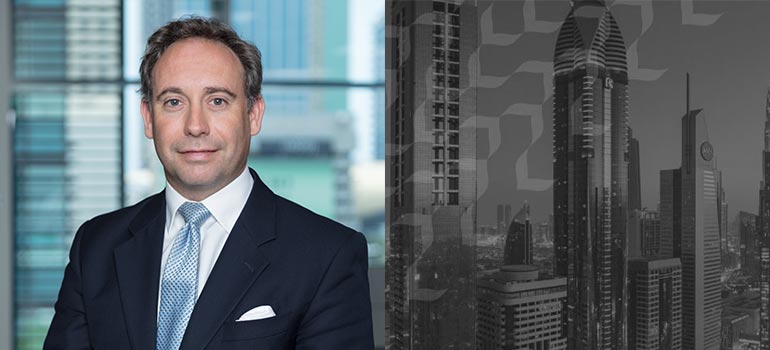 Director, Deputy Senior Executive Officer
Alexander Armstrong has over 19 years of experience in structured finance, alternatives and financial innovation, formerly working at JPMorgan Chase where he was responsible for transaction advisory coverage in areas such as Global Emerging Markets DCM, Secondary Loan Trading, Leveraged Finance and Securitised Products Group. Mr. Armstrong's most recent transaction history includes developing the region's first European Islamic leveraged finance portfolio focusing mainly on the European mid-market and managing the liquidity program for QInvest LLC where he was formally Managing Director and Head of Financial Institutions and Structured Finance. Mr. Armstrong also sat on the firm's Management Board and Investment Committee.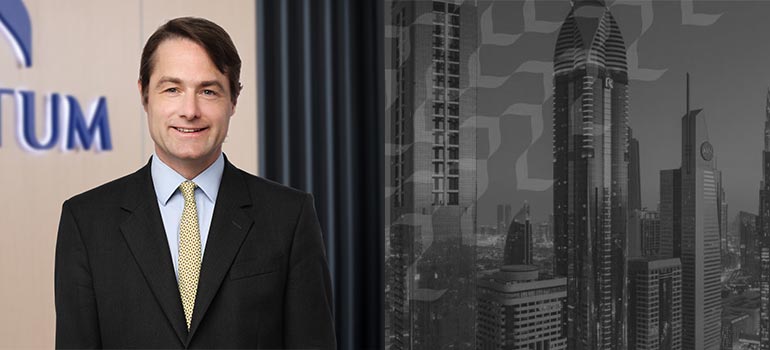 Director, Chief Financial Officer
Caspar Warre is an investment banker who started his career in investment banking in 2003. Most recently he was a Managing Director of Principal Investments and Head of M&A at QInvest. In addition, he was a member of QInvest's Investment and Management Committees. Prior to QInvest, he was a Director at Dresdner Kleinwort in the Corporate Finance and Origination division.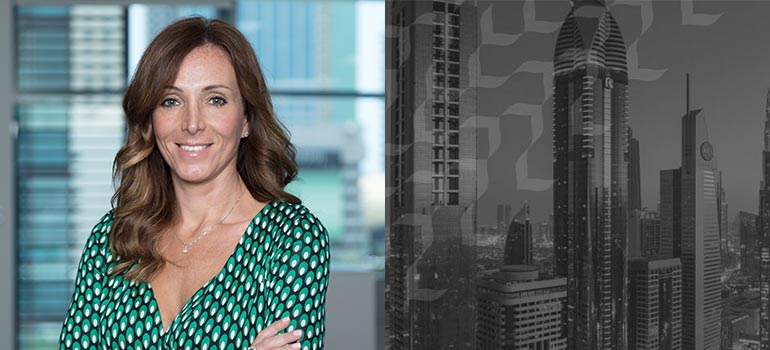 Natalie Boyd is a highly experienced Finance and Investment Management lawyer with more than two decades of expertise in conventional and Islamic capital markets, structured financings and hedging products, Middle Eastern investment solutions and Middle Eastern financial services regulations. Ms. Boyd has extensive UK, European and Middle Eastern experience, having advised global institutional clients for over two decades on complex, often ground-breaking products and structures.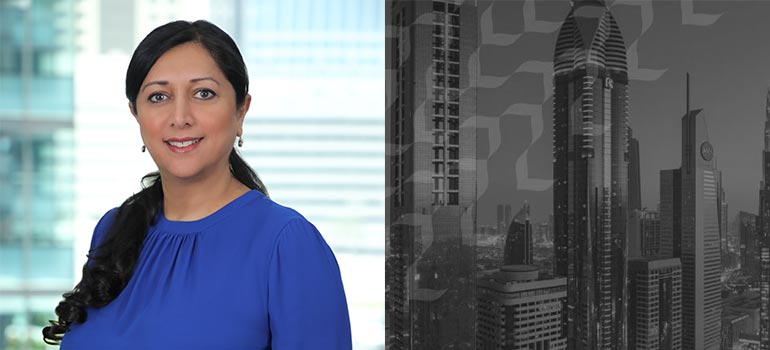 Benita Kumar has more than two decades of experience in advising global law firms on the requirements of their clients and how to provide superior and meaningful client relationship management services by investing in the strategic priorities of the client business from a commercial and legal perspective through client care programs, business development initiatives and coaching and training. She also works closely with corporate clients and general counsel providing structuring, benchmarking, external counsel and other areas of development to help them in their commercial solution delivery and management of legal services, internally and externally. Prior to setting up her own consultancy business, Ms. Kumar was the Head of Legal at Henderson Global Investors.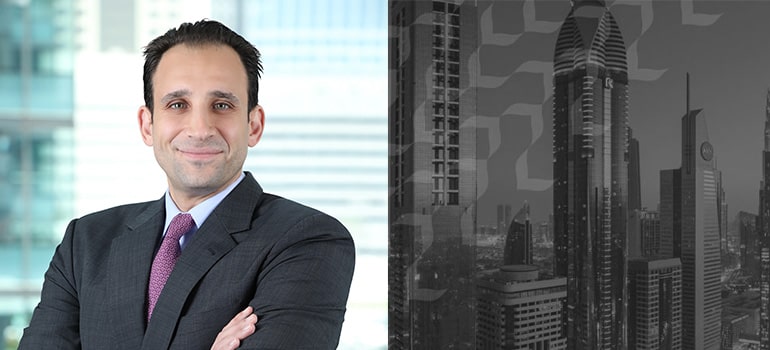 Ali El Adou joined Aditum Investment Management Limited in April 2023 with close to two decades of investment experience in asset management and capital markets in the MENA and Emerging Markets. Prior to joining Aditum, Ali spearheaded the asset management business at Daman Investments PJSC where he oversaw US$750 million of asset under management of absolute and relative return mandates and mutual funds covering multiple asset classes such as equities, fixed income and alternatives. Prior to Daman Investments, Ali was the lead fund manager at The National Investor (TNI) managing mutual funds and segregated accounts on behalf of regional institutional investors . He holds Masters in Business Administration from Duke University, Fuqua school of Business and a Bachelor's degree banking and Finance from the Lebanese American University in Beirut, Lebanon.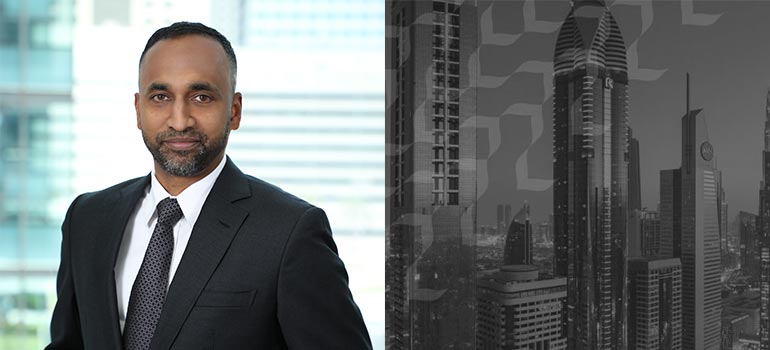 Head of Fixed Income & Multi-Asset Strategies
Manoj Mahadev joined Aditum in November 2020 and is a seasoned portfolio manager with over two decades of experience spanning global markets, Mr. Mahadev has held a number of senior positions during his career, recently Senior Dealer in the Treasury division of RAK Bank as well as Head of Marketable Securities at Arab Banking Corporation where he played a major role in the set-up of the DCM business.  He also spent 8 years at Emirates NBD as Head of Trading.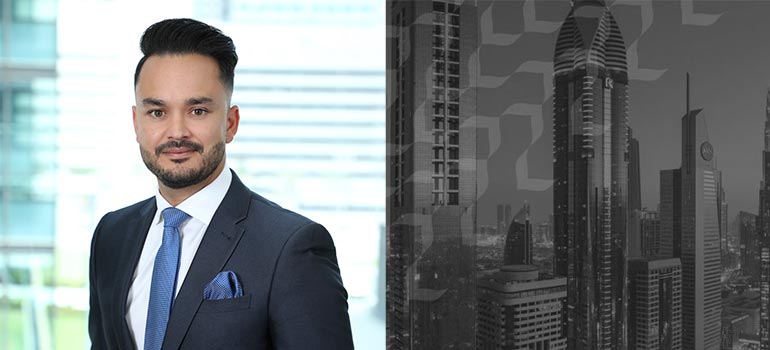 Danny Jones joined Aditum in November 2019 and has two decades of experience across the finance industry specialising in asset management and structured trade and commodity finance. Prior to joining Aditum, Mr. Jones spent four years as a Portfolio Manager at the asset management firm Rasmala Investment Bank Limited where he was responsible for their flagship trade finance fund, covering all aspects from origination, credit & risk analysis, structuring, document execution, investment selection, transaction & investment portfolio management to fund performance. Prior to that, Mr. Jones spent 13 years at Standard Chartered.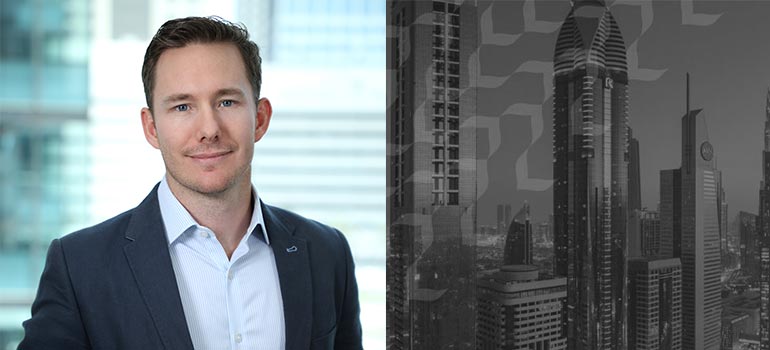 Lachlan Hughes joined Aditum Investment Management Limited in January 2021 and brings a decade of experience in technology investing across venture capital and private equity. Mr. Hughes was one of the founding team members of NAB Ventures, the venture capital arm of National Australia Bank, investing into financial technology start-ups globally. Mr. Hughes was then an early employee at Australia's first technology sector specialized private equity fund, Potentia Capital, focused on buy-outs of mid-market software companies. Mr. Hughes holds a BSc from Massey University and Master's degree from the University of Auckland.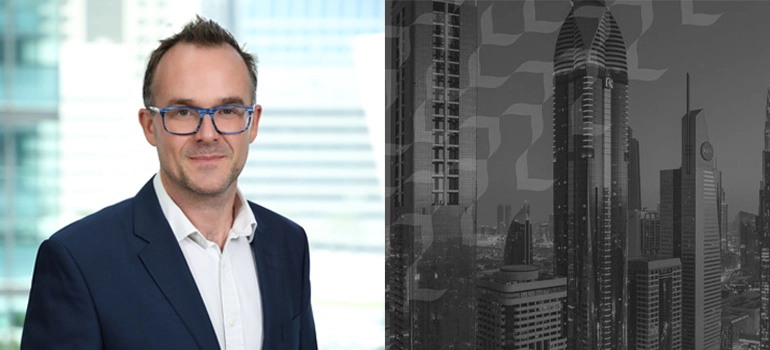 Head of Funds and Research
James Clark joined Aditum in November 2022 with 15 years of experience in the UK discretionary investment management industry, as a fund research analyst and portfolio manager. Prior to joining Aditum, Mr. Clark spent 7 years at Hawksmoor Investment Management, managing a private client Buy list of c.130 funds, co-managing a Model Portfolio Service, developing and leading the firm's sustainable investment services, and serving as a member of asset allocation and investment committees. Mr. Clark was featured in Citywire Wealth Manager's Top 100 fund selectors in the UK in both 2020 and 2021. Prior to this, Mr. Clark spent 5 and a half years at Charles Stanley, managing private client multi-asset portfolios. Mr. Clark holds a BSc in Economics from the University of Bath and the CISI Masters in Wealth Management qualification.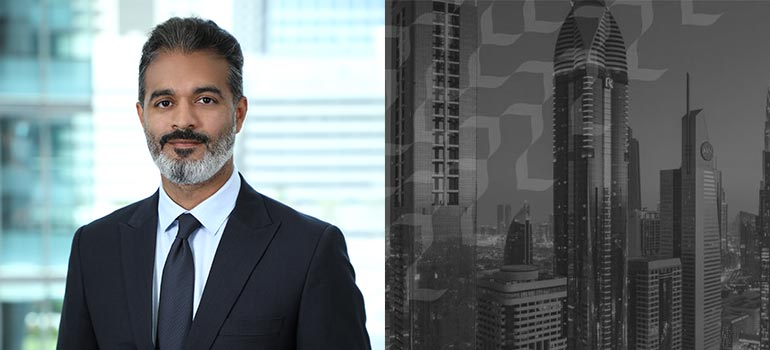 Omer Chowdhry is an experienced portfolio manager with over 16 years of portfolio management and trading experience, with considerable expertise covering Global Fixed Income Markets and Equities. Prior to joining Aditum in April 2021, Mr. Chowdhry spent 5 years at Union National Bank as AVP and Manager in their Treasury and Investment Department. He also spent 5 years as Senior Equity Trader at T3 Trading Group, New York.
Mr. Chowdhry holds a BSc Mathematics from University of Michigan at Ann Arbor and MBA from Cornell University.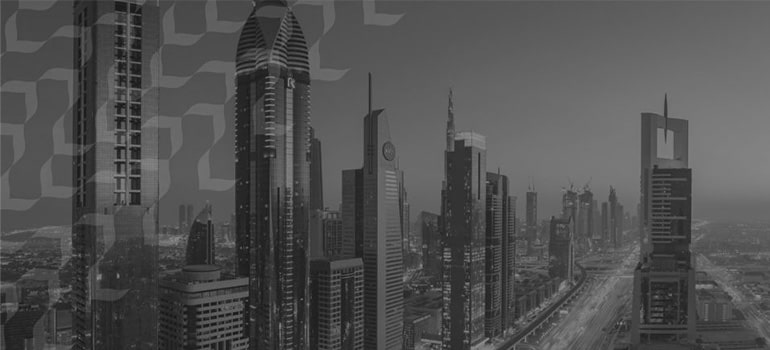 Fixed Income Portfolio Manager
Mir Muntasir joined Aditum in June 2023. Mr. Muntasir has been managing investments for almost 8 years within fixed income, private debt, and alternative credit investments.
Prior to joining Aditum, Mr. Muntasir worked with Emirates NBD Asset Management as an analyst in multi-asset and fixed income for 4 years and spent almost 2 years with Abu Dhabi Capital Group managing distressed credit and alternative credit investments. Mr. Muntasir managed the fixed income funds and private credit investments for Daman Investments for 18 months.
Mr. Muntasir holds a MSc. Finance from University of Stirling and a BA Economics & Finance from the University of Nottingham.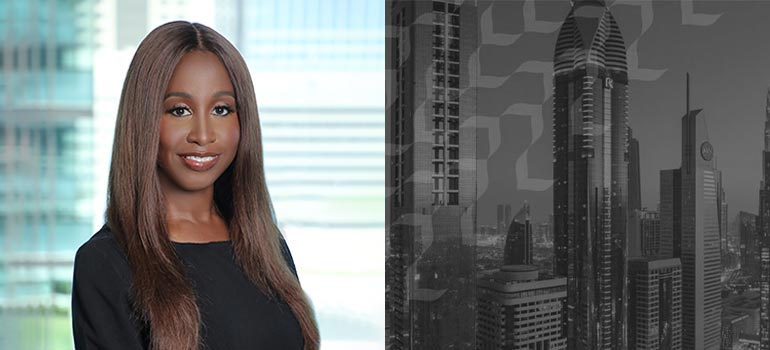 Evelyn Mosuro joined Aditum in April 2021 bringing over a decade of experience in structured finance. Formerly a Vice President in the Securitised Products Group at JP Morgan, she was responsible for valuation advisory on private transactions across a range of deals including a portfolio of bespoke balance guaranteed swaps structured within a number of special purpose vehicles, European CRE loans including NPLs and  Equity Release Mortgages. Prior to working on the private side, Ms. Mosuro was lead finance analyst for the Secondary trading portfolio within the Securitised Products Group.
Ms. Mosuro holds a BSc in Information Technology Management for Business from the University of Loughborough, United Kingdom.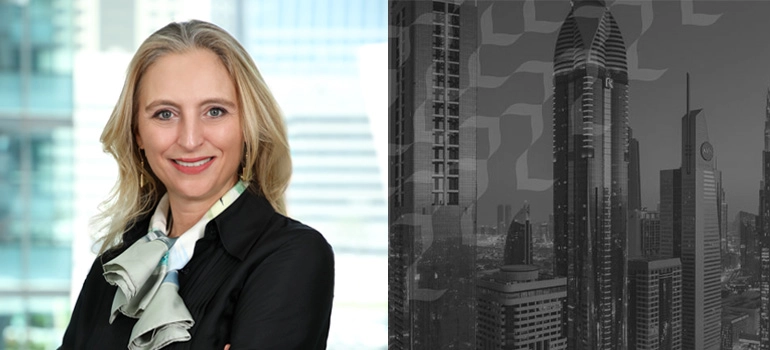 Sonia Borg joined Aditum in September 2022 and brings with her significant experience in investment banking and asset management across the EMEA region.   Ms. Borg was most recently at Shuaa Capital, where, as Vice President, Relationship Management and Product Development, she actively project-managed the development of new products and structures that provided regional equity and bond market access through closed- and open-ended fund structures and SPVs. Prior to that, Ms. Borg was at Morgan Stanley in London and Milan as a sales trader, focusing on the distribution of US equities and research to European institutional accounts.  She started her banking career at Merrill Lynch London as part of the European investment banking team.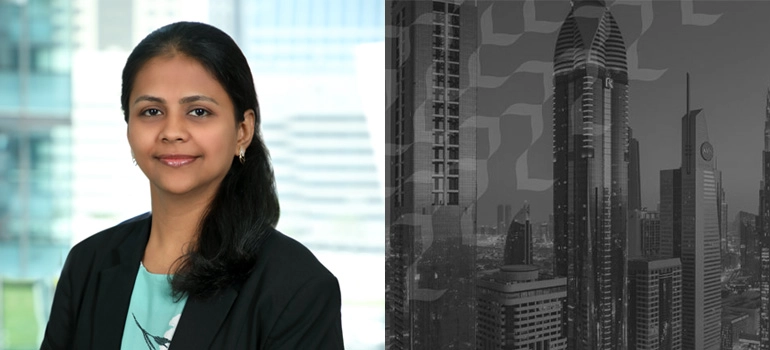 Srividhya Raghavendran joined Aditum in July 2022 with over a decade of Credit and Trade Finance experience. Prior to joining Aditum, Ms. Raghavendran spent 3 years at Rasmala Investment Bank as Transaction Manager in their Trade Finance Team.  Prior to this she spent 2 years at Rescom Mineral Trading FZE, a commodity trading house, as an assistant manager in charge of trade finance operations. Ms. Raghavendran started her career at Bank of Baroda Dubai operations in both Credit and their Trade Finance team where she spent 6 years and gained knowledge of Trade Finance products and its applications.
Ms Srividhya holds a B. Com degree from Bharathidasan University and holds a flagship course (JAIIB) from Indian Institute of Bankers.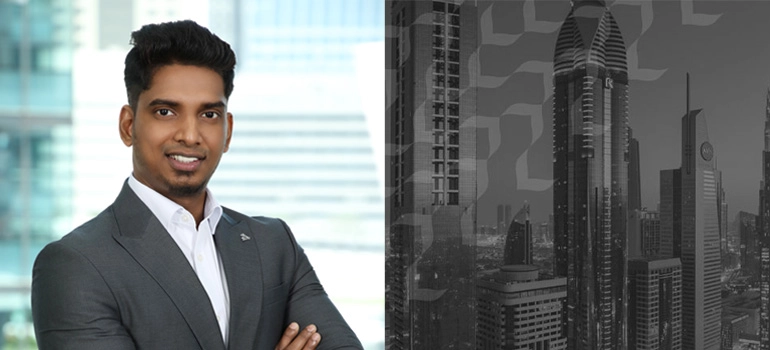 Surendra Alexander joined Aditum Investment Management in 2022 bringing with him over 7 years of experience in Accounting & Finance specialising in Credit Control, Management reporting and Auditing. Prior to Joining Aditum, Mr. Alexander spent 3 years in Qatar as Credit Controller and Accounting specialist where he was responsible for AP, AR, Internal Audit and Management Reporting. He Started his career as Junior Accountant at Vships Ship Management company (India) in 2015 and got promoted to Fleet Accountant in 2017.
Mr. Alexander holds a Bachelor of Commerce in Accounting & Finance from Loyola College of Arts & Science, India.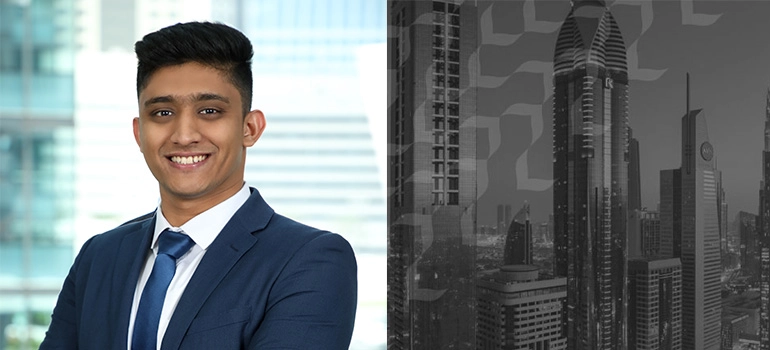 Venture Capital Investment Analyst
Bejin Thomas joined Aditum in 2022 bringing with him over 5 years of investment experience. Prior to joining Aditum, Mr. Thomas held an internship at Shorooq Partners assisting in investing and fundraising activities of their venture debt fund. Since graduating in 2017, he spent four years as an analyst at various funds in India, focusing on the startup ecosystem, which included 18 months at Equanimity Investments, a Venture Capital Fund backed by Dr. Mark Mobius, investing in early-stage tech businesses across India. Mr. Thomas holds a Bachelor of Commerce in accounting and finance.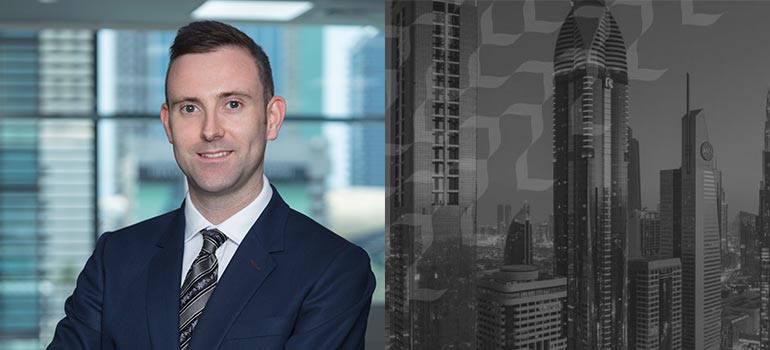 Chief Risk & Business Officer
David Fairclough leads the Risk Management function for Aditum, implementing the Firm's enterprise risk management framework and delivering independent investment risk management with the firm's portfolio management teams. Mr. Fairclough began his career in business and corporate development roles at a Fortune 500 technology services firm, before spending 3 years as a management consultant delivering strategy and business improvement projects with private equity firms and multinational corporates. Prior to Aditum, he spent 3 years as Risk Manager at SHUAA Capital, covering all aspects of market, credit and operational risk. Mr. Fairclough holds a BSc and MSc from Manchester Business School and is a CFA and FRM Charterholder.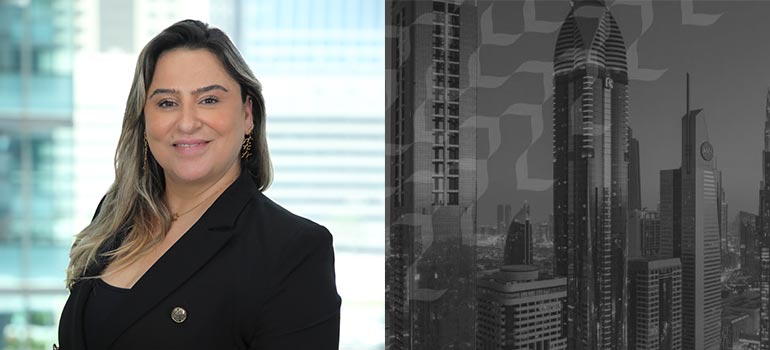 Chief Officer, Investment Operations
Aline Kourjian joined Aditum in June 2019 bringing over two decades of industry experience in operational management. Prior to joining Aditum, Ms. Kourjian spent four years at Maples Fund Services Limited (Middle East) as Head of Registrar and Transfer Agent, where she focused on fund administration and client servicing. In her previous role, Ms. Kourjian spent 8 years at SHUAA Capital as Head of Operations, where she oversaw the operational processes for all discretionary and non-discretionary clients, and the management of fund administrators, custodians and transfer agents. In her role at SHUAA Capital, Ms. Kourjian also developed, implemented and monitored the day-to-day operational systems and processes. Ms. Kourjian started her career at MAF Trust where she spent six years and was made Head of Operations in 2005.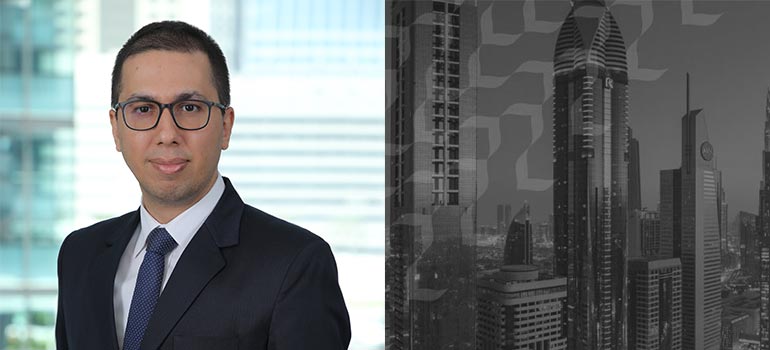 Head of Wholesale Distribution
Rohan Joshi joined Aditum in August 2021 and brings around 14 years of Financial Services experience across Strategy, International Business, Products and Corporate Legal. In his previous role, Mr. Joshi spent over 5 years with TATA Asset Management where he was Regional Manager & Principal Representative – Middle East and was responsible for setting up the firm's presence in DIFC. Prior to that he worked with SBI Funds Management, the Indian asset management arm of State Bank of India and Amundi, where he managed International Business, Offshore and Fixed Income Funds. He started his career as an in-house counsel at Kotak Mahindra Bank and in his last role was Senior Manager – Corporate Legal.
Mr. Joshi holds an MBA from ESADE Business School, Spain and BBA LLB (Dual degrees in Business & Law) from Symbiosis Law School, India.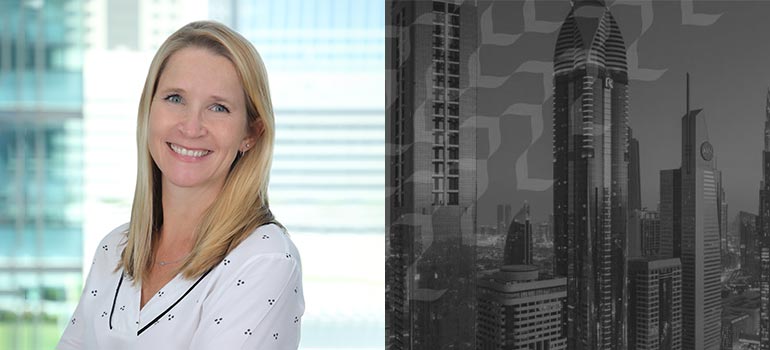 Louisa Carnegy joined Aditum in September 2019 bringing two decades of industry experience. In her previous role, Ms. Carnegy spent 2 years at Rasmala as their Investment Communications Manager and prior to that spent over 11 years at Franklin Templeton in the Institutional Client Service and Sales Support team supporting regional sovereign wealth funds and tier one clients with onboarding, account set ups and ongoing service requirements. Before moving to Dubai, Ms. Carnegy began her career at Goldman Sachs, London, as a Client Analyst in the Private Wealth Management department and then spent 2 years at the Financial Risk Management Ltd, London, (a fund of hedge funds) in their marketing department. Ms. Carnegy holds a BA (hons) in Financial Services from the University of Northumbria, Newcastle-upon-Tyne, United Kingdom.